Just 30 Minutes
To Minimize The Signs Of Aging*
---
CALL NOW!
REQUEST A FREE CONSULTATION TODAY!
LAZERLIFT® FACELIFT CENTERS
ORLANDO FACELIFT CENTER 422 South Alafaya Trail
Suite 32
Orlando, Florida 32828 TAMPA FACELIFT CENTER 6370 W Linebaugh Avenue
Suite 101
Tampa, Florida 33625 MELBOURNE FACELIFT CENTER 1705 Berglund Lane
Suite 103
Viera, Florida 32940 THE VILLAGES® FACELIFT CENTER 8575 NE 138th Lane
Suite 103
Lady Lake, Florida 32159
ORLANDO
|
TAMPA
|
MELBOURNE
METRO WEST
|
THE VILLAGES
---
Orlando Facelift Surgeon, Dr. Roger Bassin is the Pioneer of LazerLift®
FACELIFT SURGEON ORLANDO
ROGER BASSIN, MD
A leading facelift surgeon in Orlando, Dr. Roger Bassin is the pioneer of LazerLift®, the minimally-invasive laser facelift. As Dr. Bassin began to notice patients increasingly seeking out minimally-invasive facelift surgery, he became determined to create a solution that could achieve the results of a surgical facelift, without the lengthy recovery times or invasive surgical techniques. LazerLift® turns back the clock on facial aging. No stitches, no scalpels, no scars, LazerLift® can be completed in as little as 30 minutes with patients returning to their day-to-day activities immediately.* Patients in Florida no longer need to undergo invasive facelift surgery. Our Orlando facelift surgeons offer the minimally-invasive laser facelift to combat the signs of aging on the face and neck.
Dr. Bassin is a graduate of George Washington University, DC Magna Cum Laude and Phi Beta Kappa and was accepted into George Washington University Medical School where he was chosen to be part of their highly competitive early selection program, geared for students with stand-out academics and proven passion for medicine. He later interned in New York at Lennox Hill Hospital and was a resident of Ophthalmology at Mount Sinai Medical Center, one of the nation's largest and most respected hospitals.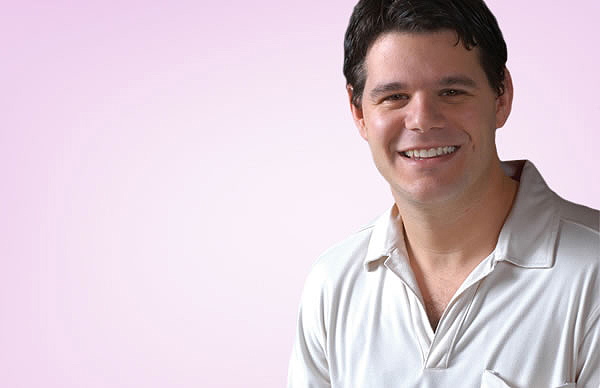 Dr. Bassin trained under Dr. Allen Putterman, one of the nation's leading reconstructive surgeons. During this time, he further mastered the skillset of cutting-edge eyelid, facial, and reconstructive surgery. Dr. Bassin received extensive liposuction training from some of the world's best surgeons. His fellowship training has been officially approved by the American Society of Ophthalmic Plastic and Reconstructive Surgery.
Dr. Bassin is widely recognized as being the pioneer of minimally-invasive plastic surgery techniques. He is the creator of well-known procedures such as LazerLift®, Aqualipo®, and the LowCut Tummy Tuck™, as well as many other minimally-invasive cosmetic surgeries. His "invisible incision" procedures have helped redefine the plastic surgery industry. Dr. Bassin holds one of five national training centers. He makes continuous efforts to educate, inform, and pave a path for others to follow. Doctors both nationally and internationally have traveled to train under Dr. Bassin in Orlando.
Dr. Bassin is featured in numerous print and media outlets including The Doctors, Good Morning America, and Fox 35 to lend his expertise and highlight his revolutionary technologies and procedures.
He was voted 'Best of Brevard Plastic Surgeon' by the readers of Florida today and he was named one of the 'Leading Physicians of the World,' four years in a row by The International Association of Healthcare Professionals. He has been the recipient of the Reader's Choice award for "Best Plastic Surgeon", as well as being named one of Florida's 10 Best plastic surgeons twice in a row by the American Institute of Plastic Surgeons. Dr. Bassin is widely published in the field and has presented a great deal of his work at national medical conferences with the intent of spreading awareness and recognition for his ground-breaking plastic surgery innovations.
Dr. Bassin holds himself to the highest level of standards when it comes to the comfort and satisfaction of those who undergo his procedures. He encourages potential patients to view before and afters from our previous patients and to communicate with those who have already undergone these procedures in order to solidify their confidence. Click the buttons below to learn more.
As a facelift surgeon, it is Dr. Bassin's mission to offer a natural-looking, un-operated result. He is proud of the results the LazerLift® procedure provides to those seeking facelift in Orlando. The LazerLift® procedure has even been said to make patients look progressively younger as they age, defying the laws of gravity and providing a long-lasting lifted look.
Dr. Bassin provides his patients with much more than an improved appearance. Rather, he gives them a renewed sense of self-confidence, which can dramatically improve patients' quality of life. This is something that many would deem priceless.
Who Can I Talk To About Laser Face Lift In Florida?
Our LazerLift® physicians offer personalized treatments that are tailored to your individual needs and goals. To request a LazerLift® consultation, please give us a call at 877-427-0025 or request an appointment online at one of our Florida offices: Orlando, Tampa, Melbourne, or The Villages®.